Need a CNC Punch or Blade Urgently? - We can Help.
We can supply CNC Punches and Blades used in CAD CAM Die-Less knife cutting systems for flexible and semi-rigid materials in the footwear industry and other industrial applications.
As a key UK supplier we keep significant stocks of the most popular models in our Stores Facility in Northamptonshire. We are able to supply you CNC blades and punches in 10's and 100's lots and,  if a commitment is made for a larger quantity, then we will also consider batch/ call off deliveries.
To help you further we accept card payments for first purchases and small quantities if preferred, but also offer account terms too.
We are able to supply high quality knives and punches for:
Our own ATOM range of knife cutting tables alongside our own ATOM range of blades
Comelz
Elitron
Esko Kongsberg
Zund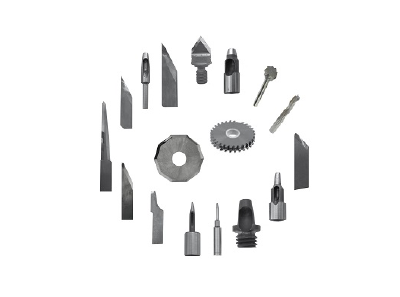 For more information, pricing or to place an order please call us on 01933 359359 or alternatively use the below form.
We are delighted to be able to accept credit card payments.

Account terms are available as well.